"It is not collecting things randomly, within that randomness, there is a lot of order" Sabyasachi Mukherjee 
Couturier Sabyasachi Mukherjee recently unveiled his latest and biggest store in Mumbai a few days back. The three-storey, 25,862 sq ft space screams grandeur, elegance, sophistication and larger than life; it screams Sabya. In Horniman Circle, a neo-classical heritage landmark building stands tall, originally built for the British Bank of the Middle East, this is the biggest space for the brand (yet). "This brand right now is probably at its pinnacle. It deserves a larger space. We are building new categories. We are going to launch beauty [and] perfumes soon" said Mukherjee. Having opened its doors to the public on April 18' 23, the sprawling space is literally and metaphorically a living museum and a manifestation of the designer's vision.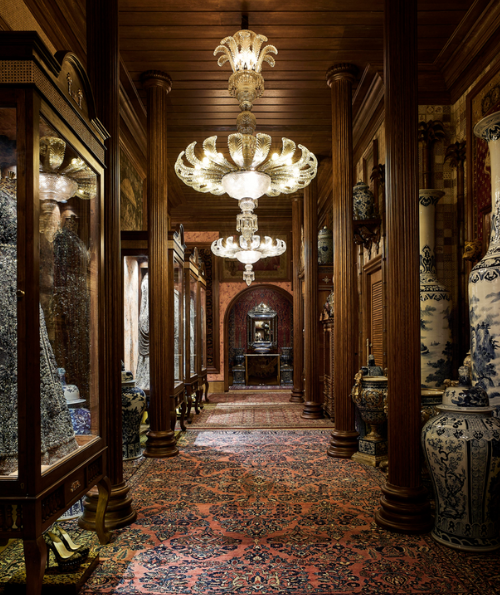 Spread across this vast space are over 100 chandeliers, 3,000 books, 275 carpets and 150 works of art created by the Sabyasachi Foundation. Layered between antique Tanjore paintings, rare lithographs, historical trinkets and vintage photographs from the designer's personal collection, this space brings together the brand's signature cultural personage with years of craftsmanship, heritage and history. The idea for the store stems from his Bengali roots; how there is a casualness in how Bengalis keep their wealth which for Mukherjee is charming but also detached and that is exactly what he wanted to do with the store. The man with the Midas touch has left no stone unturned when it comes to the cabinets of curiosity in the store. Despite being embellished with the modernist interpretations of Persian Qajars, 18th-century Venetian handcrafted chairs, rare French Art Nouveau cabinets and arrogant brass sculptures made in Calcutta, the designer says that it is just a sliver of what India's grand history of the craft has to offer. Each thing holds a sentimental value and has been collected by him over the years. He reminisces that Bengalis are hoarders but at the same time also have the intellectual wisdom to assign importance to these sentiments which is what forms the essence of his stories.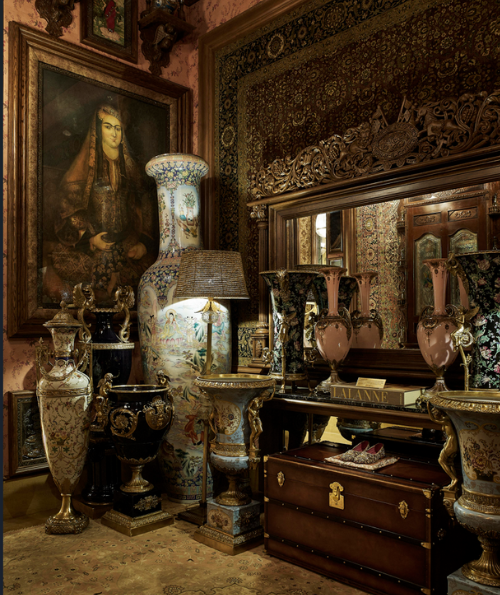 Everything in the store is a brilliant work of art in itself and brings out Indian decadence in all its glory. Pottery from the Tang dynasty, rare Canton vases, old antiquities on retrofitted-turn-of-the-century furniture with Sabyasachi's signature busts, vitrines and lampshades adorned with block printed silk velvet pay homage to his Indian roots. One will also find vintage handwoven and crafted textiles from across the country at the store but what catches the eye early on is wallpaper and upholstery around the store brought in by the 'Sabyasachi for Nilaya' collection by Asian Paints. The store is a maximalist celebration but also has a restrained charm to it.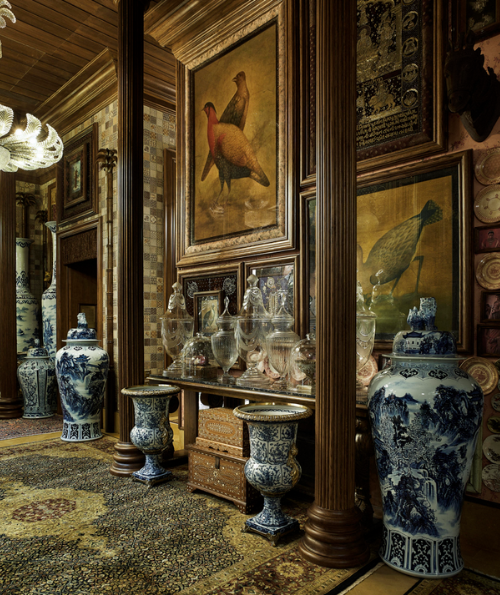 Classified as a 'Grade II A heritage structure under the Heritage Regulations of Greater Bombay 1995, the new store takes you inside the mind of the couturier. This move from the whimsical gully of Kala Ghoda to the majestic fort on Veer Nariman Fort brings about an eclectic mix of authentic luxury and seamless elegance. The ground floor holds Sabyasachi's bridal collection grounded in his traditionalist values whilst the floor above that is solely dedicated to the largest showcase of fine and heritage jewellery in the world. Moving on, on floor two, that is a section showcasing the designer's clothing collection ranging from womenswear, and menswear as well to his international collection and accessories. This is also where the magic happens; in the experiential walk-in for his clients. Nestled here are hidden lounges and dens along with a tea room tucked behind silk velvet drapes where guests can relish a curated list of Sabyasachi's favourite blends from far and wide.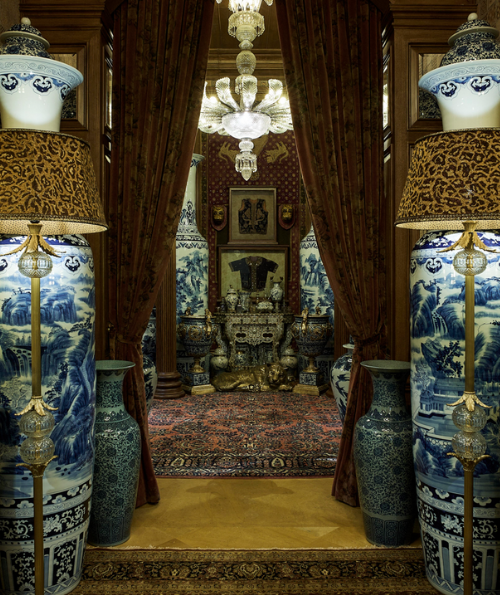 In addition to his collections, the space also houses a micro-exhibition currently displaying his archival work from the Sabyasachi X Christian Louboutin collaborations called Bater and its sequel Firdaus from 2015 and 2016 respectively. The store offers a slice of history through its cocktail of timeless theories, analogies, ideas and narratives. As a private person, Mukherjee's stores are an extension of him. Each of the stores is his home and he invites us to experience the surreal beauty, the goal is not to shop but to sit back, relax and take in all its allure.