Paris, the City of Lights, is renowned for its rich history, exquisite art, and timeless elegance. Amidst the grand boulevards and charming neighbourhoods, Paris boasts a treasure trove of antique stores that offer a glimpse into the past. From opulent furniture to rare collectables, these stores are havens for enthusiasts and collectors seeking unique pieces with stories to tell. This essay delves into the enchanting world of antique stores in Paris, highlighting their allure, historical significance, and the immersive experience they offer to visitors.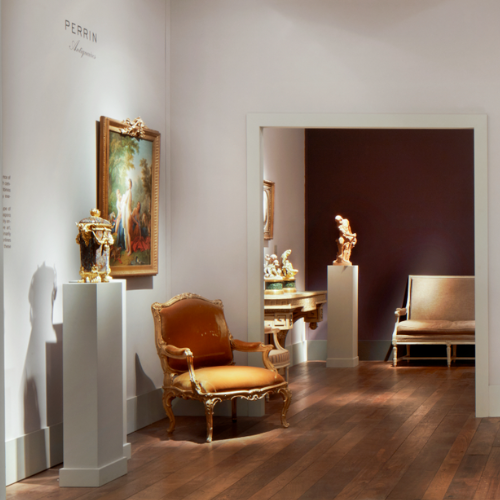 One of the key attractions of antique stores in Paris is the allure of unique finds. These stores offer a vast array of items, including furniture, artwork, porcelain, jewellery, and vintage clothing. Each piece tells a story and carries the marks of time, evoking a sense of nostalgia and intrigue. Whether it's a vintage Chanel handbag or an ornate 19th-century chandelier, these stores provide a haven for collectors and individuals seeking distinctive, one-of-a-kind treasures that cannot be found elsewhere.
Visiting an antique store in Paris offers more than just a shopping excursion; it provides an immersive cultural experience. As visitors wander through the narrow aisles and explore the carefully arranged displays, they are transported to different periods and worlds. The ambience of these stores, often housed in historic buildings, adds to the charm, with the creaking floors and ornate decor further enhancing the sense of stepping back in time.
Let us step back in time and enter these enchanting antique stores; stores that transcend time and place and let's find ourselves some treasure:
Galerie Perrin: Situated on Rue de Seine in the Saint-Germain-des-Prés neighbourhood,  Galerie Perrin is known for its exceptional collection of European antiques. The store features exquisite furniture, sculptures, objets d'art, and antique textiles from various periods, including Renaissance, Baroque, and Art Deco.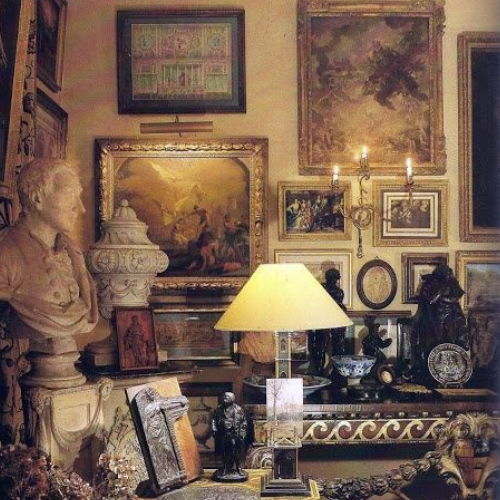 Galerie Kugel: Located on Rue de l'Université, Galerie Kugel is a renowned gallery specialising in European furniture, silverware, and works of art from the 17th to the 19th century. The gallery showcases exquisite craftsmanship and rare pieces, including Boulle marquetry, ormolu-mounted furniture, and decorative objects.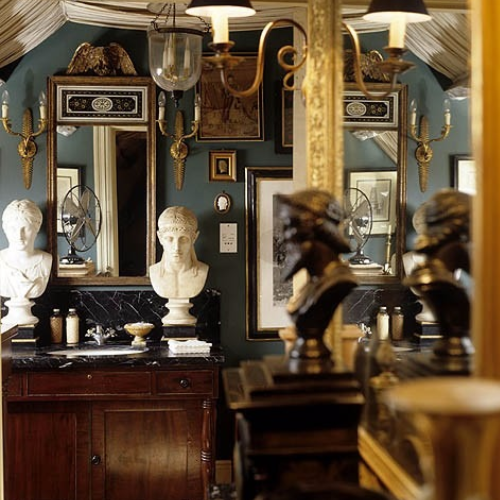 Galerie du Passage: Situated in the Passage des Panoramas, a historic covered passage in the 2nd arrondissement, Galerie du Passage showcases a curated selection of 20th-century design and decorative arts. The store offers a unique blend of vintage furniture, lighting, ceramics, and art objects from renowned designers and artists.
La Galerie du XXe Siècle: Located on Rue de Lille, this gallery specialises in 20th-century design and decorative arts. It offers a curated collection of furniture, lighting, ceramics, and sculptures from iconic designers such as Le Corbusier, Charlotte Perriand, and Jean Prouvé.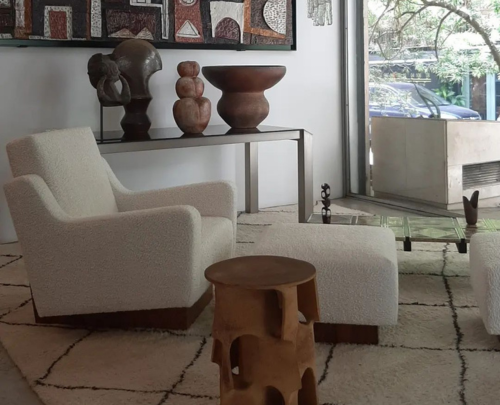 Antiquités Lecomte: Located in the 7th arrondissement, Antiquités Lecomte specialises in 18th-century French furniture and decorative arts. The store offers a range of elegant pieces, including commodes, desks, chairs, and mirrors, reflecting the craftsmanship and style of the period.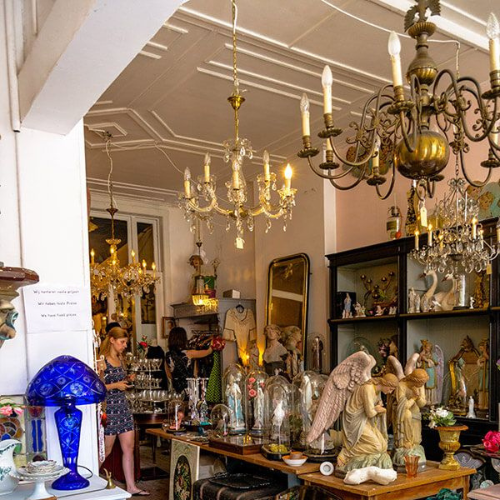 Galerie Segoura: Situated on Rue de Beaune, Galerie Segoura is a renowned destination for antique lighting fixtures and chandeliers. The gallery offers a wide selection of exquisite and restored pieces, including crystal chandeliers, sconces, and table lamps from various periods.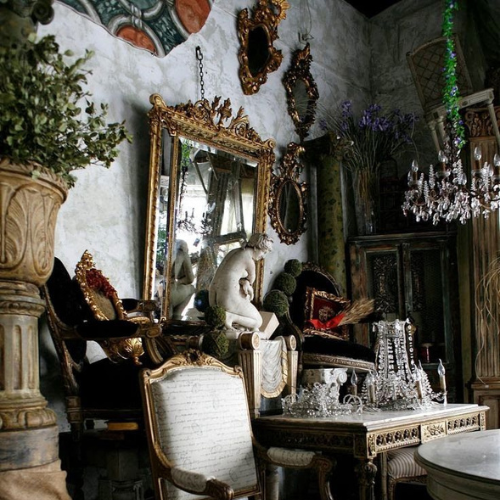 Antique stores in Paris serve as portals to the city's captivating history. Each store holds an array of carefully curated items that bear witness to bygone eras. The store owners and staff possess a wealth of information about the items in their collection, including their historical context, provenance, and artistic significance. They are passionate about their craft and willingly share their expertise, providing visitors with valuable insights into the world of antiques. Such interactions add depth and meaning to the overall experience, transforming a simple visit into an educational journey.
By patronizing antique stores in Paris, visitors actively contribute to the preservation of cultural heritage. These stores play a vital role in conserving and safeguarding valuable artefacts from the past. By acquiring antique items, individuals become custodians of history, helping to ensure their continued existence for future generations.
From the opulence of bygone eras to the intricate craftsmanship of artisans, these stores offer a treasure trove of unique finds. Exploring the antique stores of Paris is like embarking on a journey through time, discovering the stories and beauty of the past in the present.
Let us know what you find in the midst of Parisian history!