How people want to decorate the spaces they are in has changed significantly. Post the COVID-19 pandemic, there's a shift towards sophistication; approachable luxury at its best. We entered 2023 with a lot of uncertainty with an added priority on how we approach the design of our abodes. The focus is now on meaningful interactions with the space around us and for it to be more about a mere item, rather it needs to be tastefully cultivated.
2022 was all about soothing colours or palettes and a general sense of serenity whilst 2023 is about bringing back individualism, making bold statements and a feeling of ebullience! Now that we are well settled into the new normal, let's find out what design trends lie ahead for 2023.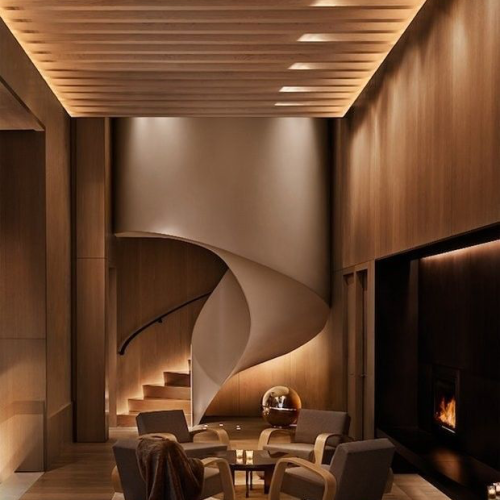 1. Minimalist luxury
Miles van der Rohe's quote "less is more" captures the core of what minimal design is. Characterised by soft textures, elegant lighting and subtle hues, minimal design stems from the desire for simplicity. Uncluttered, monochromatic and clean are the driving factors behind the minimalist movement. The movement throws light on the fact that we; humans need functionality and practicality rather than superfluous embellishments to live our lives.
Having shaped architecture ever since it now thrives on satisfaction to have a clutter-free home and has become one of the most important aspects of modern life. 
2. Retro revival
An amalgamation of vintage and modern creates a feel as though it has evolved over the years. And adding a piece with sentimental value makes it all the more unique. All of us have inherited something or the other and adding that in with the contemporary décor gives a sense of cohesiveness and calmness. Social media, especially Instagram and Pinterest have played a significant role in bringing about a retro revival and has made people more open to showcasing their individual expressions. 
People are more driven towards incorporating heirlooms and thrift finds than ever before.
3. Home offices
The onset of the pandemic is when the world moved towards work from home setting and in the new normal, it is turning into a norm. It made it very clear that a traditional office layout is no longer needed. How about a hidden space at home that hides away not just your documents but also your work stress; your home office. Becoming as common as kitchen countertops, a home office should reflect your personal working style while making you feel comfortable and productive.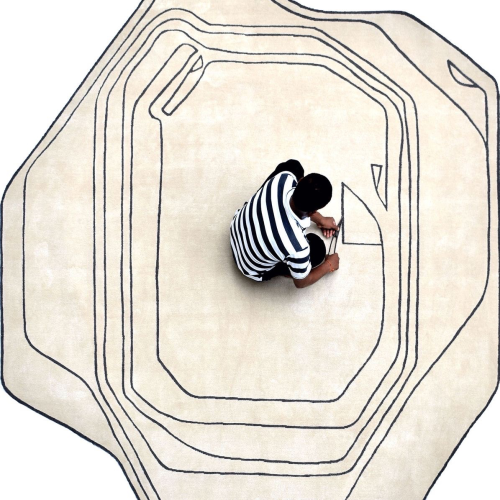 4. Irregular rugs
Irregular rugs exude maximalist interiors in their very essence; this bit of floor covering can elevate the room in seconds. Purchased in a subtle hue, it can also complement the minimalistic interiors of any space. An irregular rug calls for a striking design which owns the floor and adds a sense of warmth to the room. 
There's a rise in massive, bright, abstract and floral rugs. People are done playing it safe; this is the time to experiment and go all out and what better than a striking rug that captures everyone's attention the second they enter a room. 
5. Curvaceous homes 
Bring curves into your home to add depth and dimension in your space. Modernist curves are on the rise with people wanting more rounded furniture and experimenting with new designs and bold styles which look clean and make a statement at the same time. Modernist curves are a playful alternative if you want to switch things up.
6. An oasis of wellness
Self-care is on the absolute rise ever since the pandemic and one of the key factors to improving one's well-being is curating an environment that facilitates a healthy lifestyle. As a driving factor of design for 2023, promoting well-being can transform any and every space into an oasis. Our homes are our safe havens, where we seek refuge and respite and play a crucial role when it comes to our mental and physical-being. 
Create a space that fosters peace of mind and to do so, bring natural materials into your home including but not limited to plants, textures, accents, wickers and everything that soothes your mind.
7. Nature's haven
2023 will be big on biophilic design; catering to nature and elements of nature. Warm hues, cool stone, terracotta, rustic furniture, sustainable craftsmanship…the list goes on. Not only does it look beautiful, but it creates a space that is visually appealing and is like getting a big tight hug from mother nature itself.
Don't forget to let sunlight in and envelop you in its warmth.
8. Scalloped edges
Scalloped edges can be traced back centuries but surged in popularity during the Art Deco movement of the 1920s. These terrific little borders are back in style and will likely flourish 2023 onwards. Similar to mini arches, these are traditionally associated with a feminine design but are now being reinvented as a must-have in every home. Irrespective of where it is applied to, these tiny wavy patterns elevate things from subtle to mischievous.  
Consider a new home this year or maybe a new round of ideas to redo your interiors; modern houses keep changing with what's trending every year and people choose the trend that suits them best. Home offices, playful designs, and natural furnishings are here to help folks transform their homes into sanctuaries of comfort. 
While homeowners do tend to eschew more timeless pieces, some things come and go and it is always fun to analyse what will trend every year. Some things remain constant but people do want to have fun and experiment with their spaces and here's what they can pick from for 2023.