Have you ever wanted to hide away in a quaint cottage, where you can escape from the hectic life of the city and embrace the slow-paced uncomplicated lifestyle of the countryside? The romanticisation of everyday life, where phones are not ringing, emails don't have to be answered and time is spent doing wholesome hobbies such as baking, gardening, craft making and many such rural country life activities. The pandemic changed the way we live not only live within our homes but also in the way we interact with our spaces. Cottage Core is driven by nostalgia and with a strong comfort ethos. It's about truly taking pleasure in the simplicity and authenticity of daily life.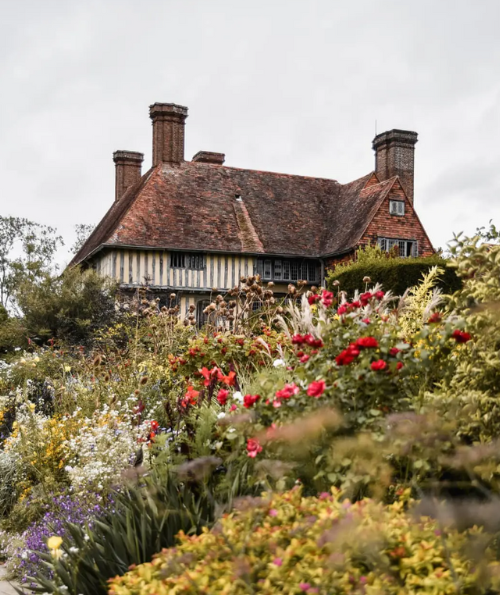 While the origin of this style dates back to several centuries ago, the word Cottage Core came into existence, around 2018, when it became a hashtag on social media. This internet-popularized style based on a whimsical vision of country life is originally based on rural European life, however, it is trending on social media platforms, through the sepia-filtered lives of influencers and celebrities alike. Whether you are inspired by the whimsical lifestyle of Jamie Beck, or the lived-in vibe of Paula Sutton's home, there is no doubt cottage core is a trend that is here to stay.
The Cottage Core aesthetic bases itself on authentic living, being true to oneself, sustainable choices and slow decor. Think of dainty floral dresses, the scent of freshly baked tarts, freshly cut floral arrangements, handmade quilts, and soothing spaces, with the sun shining through. Cottagecore is all this and beyond. Several elements can be incorporated into spaces to make them innately cottagecore. 
Imperfectly perfect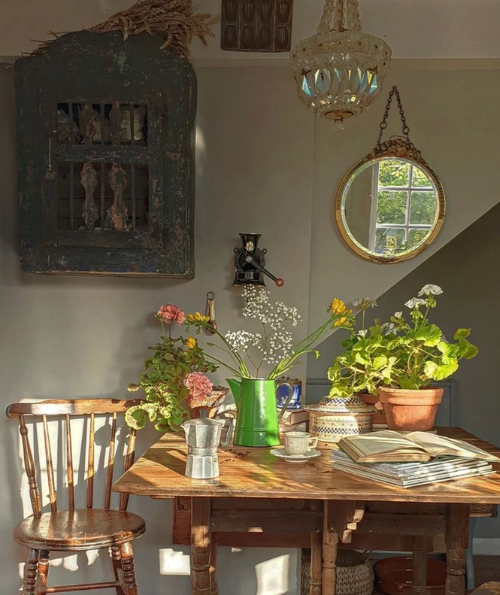 The cottage aesthetic embraces imperfections. The not-so-perfect vibe is what makes it liveable, authentic and relatable. When incorporating the style into your spaces, think of using vintage items, thrift store finds and well-made antiques. Mixing and matching objects from different eras and times can make them truly authentic and unique. The idea that a home is a work in progress like most of us, and never really perfect, is something that is the very essence of a cottage core aesthetic. Not all sheets have to be ironed, not all tablecloths have to sit flat, and not all dishes need to be stored in cupboards, it's about embracing the imperfections.  
Handmade and DIY decor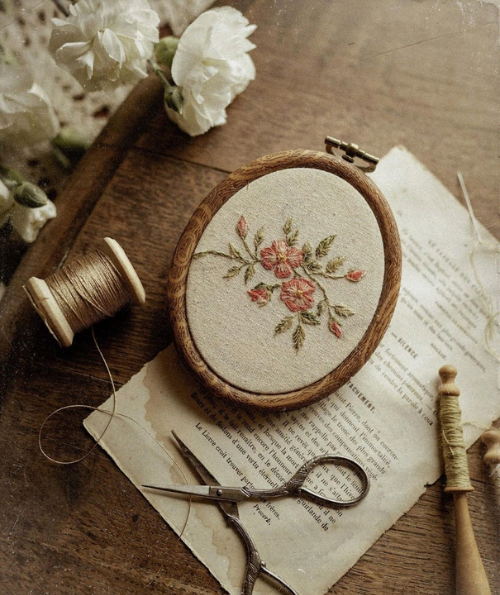 The emphasis remains on handmade objects and DIY decorations. Think of using crafty objects such as hand-stitched pillows, crochet hangings and blankets, hand-embroidered wall art and hand-painted pottery and ceramics. Handmade objects and crafts, lend a human touch to spaces and make them liveable.   
Florals
The use of florals is very much prevalent in all Cottagecore spaces. Floral prints can be incorporated in several ways, such as wallpaper, upholstery, bed and table linen. Some of the most lovely crockery is found in floral prints and even hand-painted sometimes, which can work beautifully with the cottage core aesthetic. Also, adding freshly cut flowers from the garden and styling in urns, pitchers and vases can make the spaces feel alive.  
Vintage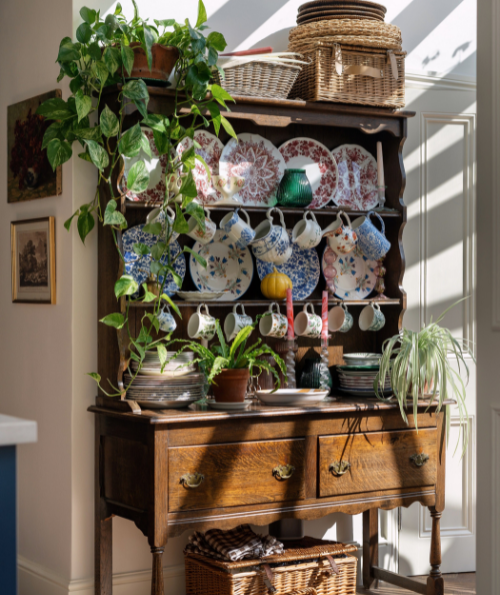 Thrift stores, antique markets or even the internet, have several options for buying antiques and vintage goods. A cottage core home is about being authentic and so it is time to take out those family heirloom pieces and display them on the open shelving or even on the coffee table. Use vintage water pitchers or teapots as vases and style your home the true cottage aesthetic way.  
Gardens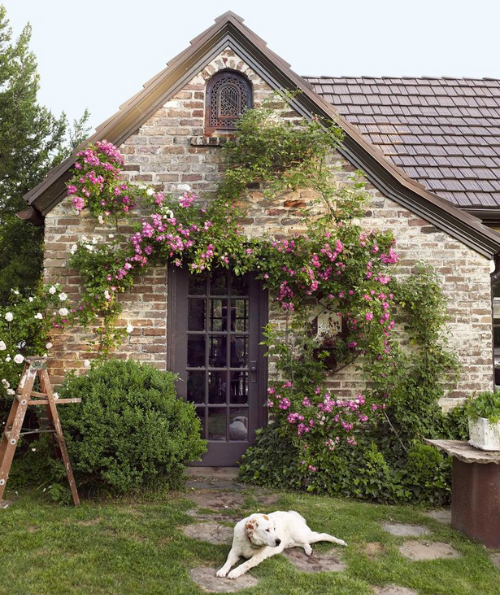 Originally believed to have come from the rural homes in Europe, the Cottagecore aesthetic is marked by beautiful cottage-style gardens, with seasonal florals and vines. Now whether you have a large backyard or a small balcony, there is nothing that can stop you from bringing some Cottagecore garden into your home. The cottage core garden works in harmony with nature and emphasizes growing food and flowers because fresher is always better. 
Organic
The cottage-style living is all about dreamy spaces that make you want to curl up and read a book or sit by the fireplace. To create a dreamy yet airy vibe, think of working with natural and organic materials such as cotton, linen, laces and silks. It's all about effortless cosy living, sitting by a fireplace with logs of wood. 
Plants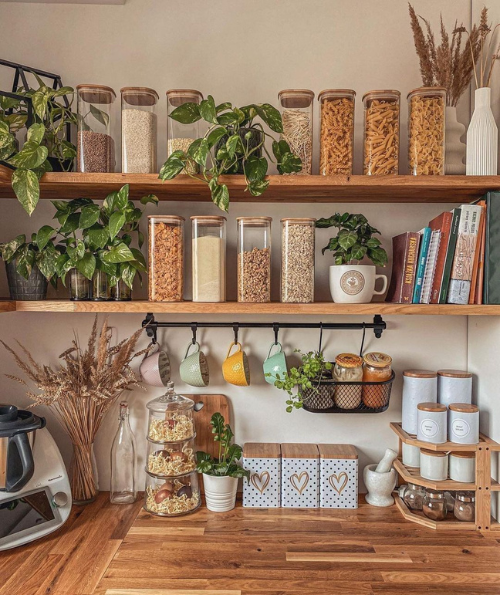 The cottage style incorporates natural elements, and indoor plants can breathe life into your sanctuary. Hanging baskets can work beautifully on a balcony or patio. Bringing the outdoors in by adding plants such as English ivy, ferns and potted herbs can work beautifully in a cottage-style home. 
Open Shelves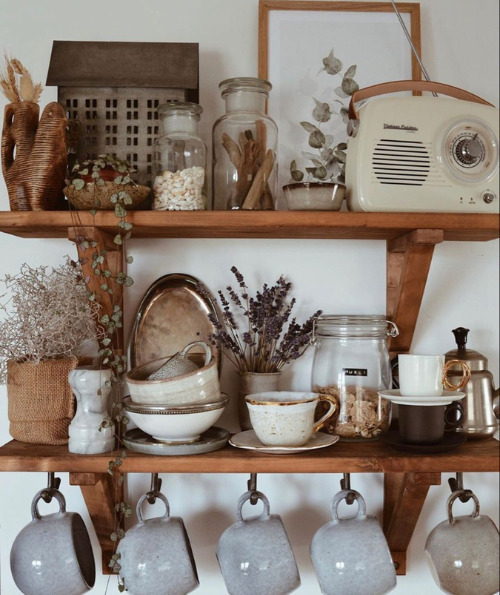 Open shelves are a charming yet simple way to display and store objects in your cottage home. This style celebrates rustic, nature-inspired and dreamscapes from the rural home. Open shelves made from reclaimed wood, given a little unfinished rustic look, can work beautifully in styling for a cottage-style home. One can layer on with decorative items, collectables and even objects of use. This kind of shelving not only looks pretty but also is a very effective way to put out all the things you need for easy access too.
Print & Texture
Floral printed fabric and wallpaper can make any space dreamy. To achieve the cottage vibe, use toile and florals, and layer them on with pinstripes or even checks and plaids for that pattern-perfect cottage chic vibe. Think of using different materials, such as wood, cane, jute and fabric to add several layers of texture and depth. Cottagecore is essentially a maximalist style that does not feel overwhelming. 
The Cottage Core aesthetic relies on nostalgia and slow decorating. The concept is that our home is a work in progress, just like most of us. It incorporates form and function, where objects are not only purposeful but also beautiful. It is about embracing a not-so-perfectly planned space, where objects are left on the table, where kitchen spices are visible on shelves, and freshly cut garden flowers are used for arrangements. Cottage Core is all this and more.