In this insightful interview, we delve into the captivating journey of Samir Wadekar, an accomplished interior stylist and decorator, renowned for his exceptional ability to transform spaces into harmonious havens. With an extensive background in print media, Samir brings a unique perspective to his craft, merging the realms of design and aesthetics. From his humble beginnings to his flourishing career, we explore his evolution, influences, challenges, and the timeless wisdom he imparts to aspirants in the field.
Foyer: Can you tell us about your journey as an interior stylist and decorator?
Samir Wadekar: Even as a child I was attached to the creative spectrum. Although I have studied product design and art history, I very unexpectedly transitioned into space styling and decorating. It all started with a chance internship at a magazine which turned into a full-time profession. While my formal education taught me the basics of design and helped create a strong foundation; it was during my time at Architectural Digest I learnt most of what I know today through the process of trial by fire. It was an endless rollercoaster ride that opened my eyes to an incredible world. After being with the magazine for almost 8 years, I branched out as a style and aesthetics consultant. Though I am no longer a direct part of print media, the projects that I style and decorate are still featured in almost every magazine in India. I have been able to creative-direct lifestyle shoots for several brands, decorate a variety of homes as well and curate exhibitions and style retail spaces.
F: What initially sparked your interest in this field?
SW: While at AD, I had the privilege of visiting some of the most beautiful homes and meeting the most fascinating people in the country. I learnt everything from the people and space that I encountered. At that young age, my mind was sponge absorbing a huge amount of visual information daily. This helped me evolve my aesthetic, and approach to design as well as develop my tastes.
F: With nearly a decade of experience in print media, how has your background influenced your approach to interior styling?
SW: My almost decade-long association with AD helped me better train my eye in terms of photography. I have always told people that there is a huge difference between a 3D space and a 2D image. One can experience and interpret a space or a home in entirely different ways based on its interpretation by the photographer and stylist. At AD, I learned to show restraint, declutter space and highlight the best architectural and aesthetic elements in a space. Embracing the negative space in the composition of an image can create a lot of drama. Styling a space purely for a shoot is unlike styling for a home; you have to think about the unseen and the seen. In a shoot, we avoid revealing far too much of a space.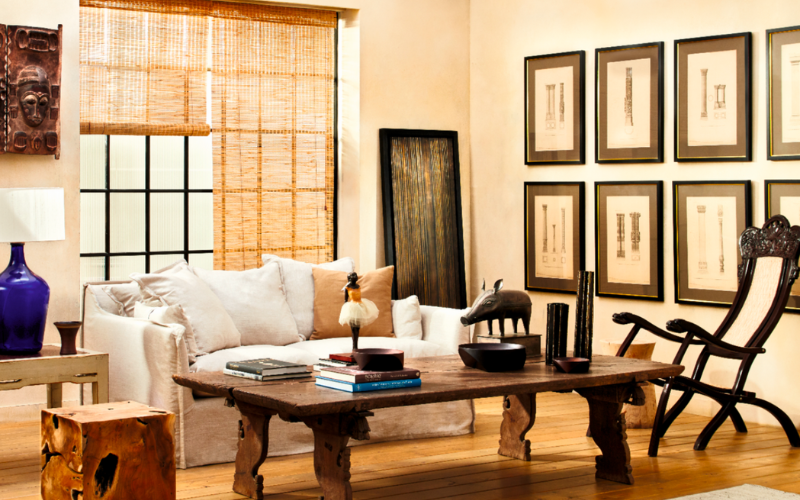 F: You have worked on interior decoration projects across the country. Can you share some of your most memorable projects?
SW: I have always enjoyed styling homes that are not located in urban areas. Holiday homes in Alibaug, beach houses in Chennai and colonial mansions in Goa have been a few memorable spaces that were a delight to style. Each of these exudes unique indigenous personalities that have embraced their surroundings.  
F: Interior design trends are constantly evolving. How do you stay up to date with the latest trends and incorporate them into your work, while still maintaining a timeless appeal in your designs?
SW: I have never been a fan of the word 'Trend' and today I find its use to be fleeting. I have always gravitated towards timeless objects and pieces of design from the past; be it an Art Deco lamp or a colonial table. It is extremely fulfilling when you discover new brands or pieces organically. I have always enjoyed the hunt for the unexpected and unseen.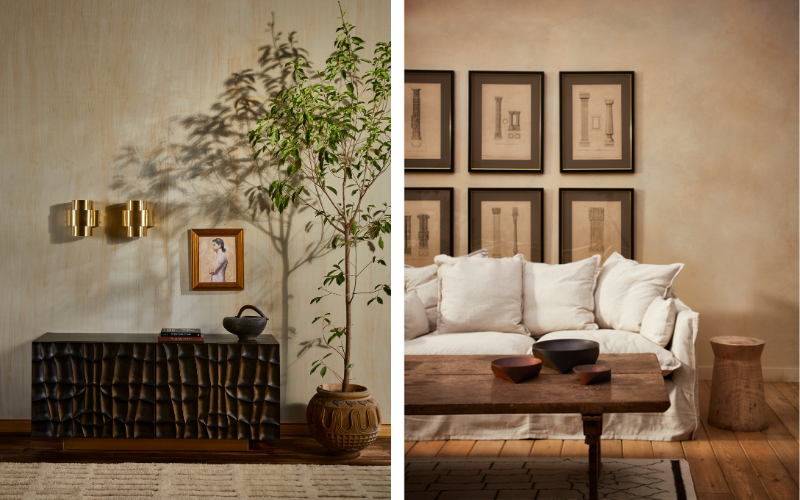 F: Personal style and functionality are essential aspects of interior design. How do you strike a balance between creating visually stunning spaces and ensuring they meet the practical needs of the clients?
SW: Every individual involved in making a home has a personal style and aesthetic. A client always gravitates towards a designer or decorator because of the past work they have done. The same is the case with a designer with a client. The majority of the time it is a perfect collaboration between the different people involved. The decorating process in the completion of the home is just as practical as the foundation stage. Having said that, the practicality of a space is rather arbitrary and varies from household to household.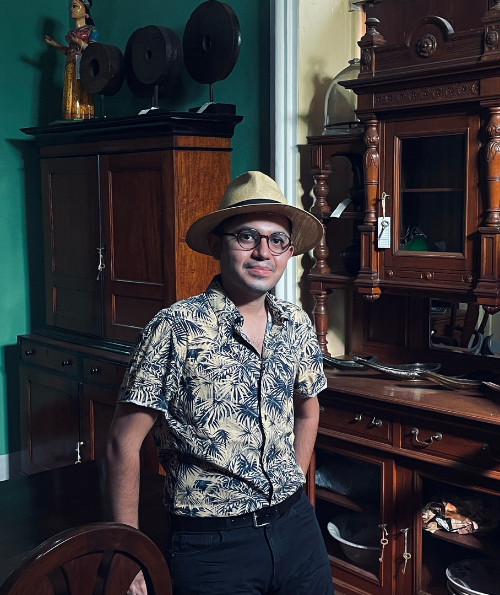 F: As an interior stylist, what role do you believe technology plays in the industry today?
SW: Over the past decade I have witnessed the integral role technology and digital applications have played in the way we work, and as a result, the output of our work as well. When I first started working at AD, Pinterest and Instagram were barely two years old with very few people having accessed it as a tool. We received most of our information through magazines, books and first-hand experiences. In the past few years, the change has been exponential, we have access to a wide array of global content from multiple online sources while also having access to AI tools. We can learn about different aesthetics from different parts of the world while being introduced to the design ethos of different designers having unique personal aesthetics.
F: Can you highlight any unique challenges you've encountered during your career and how you overcame them?
SW: When I was at AD we always had tight deadlines and short timelines for completing our shoots and stories. It trained me to be a lot faster when it came to making decisions, editing and curating the different objects and pieces I came across. Over the past decade, I have been able to train my eye to grasp and process a lot of information at a much faster speed.
F: Are there any specific projects that pushed you to think outside the box and explore unconventional design solutions?
SW: One of the first large-scale styling projects that I worked on was a beautiful colonial-era farmhouse located in the hill station of Mahabaleshwar. The majestic house was built using laterite stone, it had six bedrooms which featured six different colour-based themes. I had to balance the old and the new when it came to styling the home. Though the house came with a lot of its original furniture, I was able to source a variety of furniture from several antique stores. I sourced chinoiserie chests and screens, two-poster beds, games tables, campaign desks etc. Curating the placement of each piece in the large home was a true joy.
F: What advice would you give to aspiring interior stylists and decorators who are just starting their careers?
SW: The one piece of advice I would give somebody would be to learn the basics and history of design. We all need to know a lot about the past to better understand the future.
F: Are there any valuable lessons you've learned along the way that you would like to share with our audience?
SW: The two best pieces of advice I have received are; before learning what to do, learn what not to do and it is imperative to always show restraint in everything you do.
Samir Wadekar's journey from a curious child enamoured by creativity to a seasoned interior stylist and decorator is a testament to the power of unexpected paths. His transition from product design and art history to the world of space styling is a narrative of seizing opportunities and embracing growth. The decade-long association with Architectural Digest honed his eye for detail and taught him the nuances of balancing visual allure with practical functionality. Through his experiences styling diverse spaces, from rustic colonial mansions to contemporary beach houses, Samir's approach remains anchored in the pursuit of timelessness over fleeting trends.
As technology reshapes the design landscape, Samir's insights reveal the pivotal role of digital tools and platforms in shaping artistic expression. His journey, marked by challenges met with quick decisions and creative solutions, serves as a guiding light for emerging stylists and decorators. The mantra of learning from the past to envision the future, along with the value of exercising restraint, resonates as takeaways that transcend the confines of the design realm.
In our chat with Samir Wadekar, we find not only a remarkable stylist but also a sage mentor, offering a compass to navigate the ever-evolving world of interior design. His words echo the essence of his work; timeless, insightful, and deeply resonant.
Image Courtesy: Samir Wadekar